ABOUT FENCE FACTORY

Robert and Myrna Bennett, who began their careers in the fence business in Torrance, CA, over 55 years ago, founded Fence Factory in 1972. Since then, with the help of their family and loyal employees, some of whom have been with the company for over 30 years, Fence Factory has expanded all along the California coast.
Fence Factory specializes in the manufacture, sale and installation of a wide variety of fencing and related products, including residential, commercial and industrial fencing, horse corrals, guard rails, bridge railing, gate operators, security systems, wild animal enclosures, portable toilets and much more.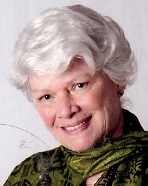 Come in to one of our "Do-It-Yourself Center" stores to see miles of fencing related products to suit all your needs. Fence Factory's dedicated, knowledgeable staff will answer your questions; always be there to answer the phone; help you from start to finish; and even loan you the tools to do the job right. Or if you prefer to have your fence installed, our crew will come right to your door. At Fence Factory, we take great pride in everything we do. So don't sit on the fence any longer.
Mission Statement Objective
Fence Factory's goal is to provide all of our customers with superior service, top quality materials and as much expert advice as needed to solve their problems and satisfy their needs. We must continually strive to improve our service and product mix to be the most responsive and efficient Fencing Contractor and Fencing Material supplier in Ventura, Santa Barbara, Los Angeles and San Luis Obispo Counties. We do not always need to be the least expensive, but we do need to provide the best value and also to provide meaningful, fulfilling and long lasting jobs for our employees.
VISION Fence Factory is to be the first to introduce new products and services to our customers. We must grow in all areas of service. Geographically we will expand, but cautiously and conservatively. We will be the most influential company of our kind on the West Coast.
VALUES Our actions are seen by all who come in contact with us, our ultimate employer is our customer. To that end we must conduct ourselves with the highest moral and ethical values, deal fairly and honestly with customers and fellow employees alike. Our mind set must be to strive toward excellence in all aspects of our business and personal lives. To give our customers a reason to tell their friends and associates about Fence Factory.